INTERNATIONAL CONFERENCE ON FUTURE 6G SYSTEMS AND BEYOND
31 MAY 2023 - 10:00AM LISBON TIME
The Portuguese Chapters of VTS and ComSoc invite you to participate in this International Workshop on Future 6G Systems and Beyond, organized by Universidade Autónoma de Lisboa, in partnership with the Instituto Superior de Ciências Policiais e Segurança Interna (ISCPSI) – Polícia de Segurança Pública (PSP), EUROPOL (https://www.europol.europa.eu/),  Ci2 – Centro de Investigação em Cidades Inteligentes, Centro de Investigação Autonoma TechLab, and the Instituto Politécnico de Tomar. 
Among the speakers, Rui Dinis, Distinguished Lecturer of IEEE VTS will be adreassing the topic "A look beyond massive MIMO – Working with a huge number of antennas"
Prof. Shahid Mumtaz
6G: Vision, Requirements, Technical Challenges, Standardization & Implementations
Nottingham Trent University 
6G is the next step in the evolution of mobile communication and will be a key component of the Networked Society.
In particular, 5G will accelerate the development of the Virtual world.
To enable connectivity for a wide range of applications and use cases, the capabilities of 6G wireless access must extend far beyond those of previous generations of mobile communications.
Examples of these capabilities include ultra high data rates, ultra low latency, ultra-high reliability, energy efficiency and extreme device densities, and will be realized by the development of 5G in combination with new radio-access technologies.
Therefore, this talk explains the different key technology components of 6G and from implementation to standardization.
Shahid Mumtaz is an IET Fellow, IEEE ComSoc and ACM Distinguished speaker, recipient of IEEE ComSoC Young Researcher Award (2020), IEEE Senior member, founder and EiC of IET "Journal of Quantum communication", Vice-Chair: Europe/Africa Region- IEEE ComSoc: Green Communications & Computing society and Vice-chair for IEEE standard on P1932.1: Standard for Licensed/Unlicensed Spectrum Interoperability in Wireless Mobile Networks.
He has more than 15 years of wireless industry/academic experience.
He has received his Master's and Ph.D. degrees in Electrical & Electronic Engineering from Blekinge Institute of Technology, Sweden, and University of Aveiro, Portugal in 2006 and 2011, respectively.
From 2002 to 2003, he worked for for Ericsson and Huawei at Research Labs in Sweden.
He was with Instituto de Telecomunicações up to March 2023 and is now Full Professor at Nottingham Trent University, NTU.
He is the author of 4 technical books, 12 book chapters, 300+ technical papers (180+ Journal/transaction, 100+ conference, 2 IEEE best paper award- in the area of mobile communications with H-index of 65.
He had/has supervised/co-supervising several Ph.D. and Master Students.
He uses mathematical and system-level tools to model and analyze emerging wireless communication architectures, leading to innovative Master's theoretically optimal new communication techniques.
He is working closely with leading R&D groups in the industry to transition these ideas to practice. He secures the funding of around 6M Euro.
Prof. Mário Marques da Silva
Transmission Techniques for Future 6G Systems
Universidade Autónoma de Lisboa
6G also aims to have higher energy efficiency and more efficient strategies of energy-harvesting, so that the autonomy of user equipment can be increased, despite its demanding applications.
These new services and capabilities to be supported by 6G continue to require more efficient networks, such as increased data rate, lower latency, more efficient spectral efficiency, increased energy-efficiency, and improved network capacity.
While 5G requirements are achieved based on mm-Wave and m-MIMO, 6G must incorporate new concepts such as passive antennas, namely Reconfigurable Intelligent Surfaces (RIS).
In order to achieve potential gains (coverage, interference cancellation, secrecy, spectral efficiency, etc.), there is the need to estimate the channel characteristics, and this is difficult to achieve with passive elements.
Recently, active antennas, such as Large Intelligent antenna Systems (LIS), also referred to as Ultra Massive MIMO (UL-MIMO) or as Extremely Large Antenna Arrays (ELAA), have been employed to achieve such gain desiderates, but the complexity also increases.
In terms of frequency bands, 6G is revolutionary, as it includes Visible Light Communications (VLC) and Terahertz bands (100 GHz – 10 THz), enabling data rates in the order of Hundreds of Gbps. VLC is a mature communication technique well suited for short-range coverage, though susceptible to interferences, such as from the sun.
Mário Marques da Silva is an Associate Professor and the Director of the Department of Sciences and Technologies, from Universidade Autónoma de Lisboa.
He is also a Researcher at Instituto de Telecomunicações, in Lisbon, Portugal.
Between 2005 and 2008 he was with NATO Air Command Control & Management Agency (NACMA) in Brussels (Belgium), where he managed the implementation of the deployable communications of the new Air Command and Control System Program.
He has been involved in multiple computer networks and telecommunications projects.
His research interests include networking and mobile communications, namely transmission techniques associated with 6G Communications.
Mário Marques da Silva is the author of five books from CRC Press, the author of several dozens of journal and conference papers and a senior member of IEEE.
Prof. Dush Nalin Jayakody
Age-aware Green UAV Wireless Networks
Universidade Lusófona de Lisboa
The Age of Information has brought forward a new era of technological advancements, especially in the field of wireless networks.
Unmanned Aerial Vehicles (UAVs) have become increasingly popular for their versatility in various applications such as aerial photography, search and rescue missions, and environmental monitoring.
However, the efficiency and reliability of UAV wireless networks are limited by factors such as battery life and interference.
One promising solution to these challenges is Simultaneous Wireless Information and Power Transfer (SWIPT).
This technology allows devices to use the same frequency band for both data transmission and power transfer, effectively reducing the need for batteries and improving the overall reliability of wireless networks.
In this talk, first we present an unified energy harvesting scheme for UAV assisted wireless network.
Then, we present a study with the combination of AoI and full-duplex enabled UAV as a promising solution to improve latency and spectrum efficiency of a wireless powered sensor network.
A sensor node (SN), located in a transport infrastructure, harvests energy from radio frequency signals transmitted by the FD-UAV.
This uses to transmit real time sensor observations to the data sink via FD-UAV.
The optimal time allocation for EH that maximizes the freshness of data update is identified.
Prof. Dush N. K. Jayakody is a Senior Member IEEE, Fellow, IET,  and received the Ph. D. degree in Electronics and Communications Engineering, from the University College Dublin, Ireland in 2014.
He received his MSc degree in Electronics and Communications Engineering from Eastern Mediterranean University, Turkey.
He was ranked as the top 2% scientist in the world in 2021 and 2022 by the Stanford Elsevier list.
In 2021, he received the Presidential Award for his outstanding research performance among many other awards and recognitions.
Since 2022, he is a Professor at the Lusófona University, Portugal. He held visiting and/or sabbatical positions at the Center for Telecommunications Research, University of Sydney, Australia in 2015, and Texas A&M University in 2018.
He was a visiting professor at the University of Jyvaskyla, Finland both in 2019 and 2022 within the framework of the Academy of Finland.
He also served as a visiting professor at the University of Juiz de Fora in Brazil in 2019. From 2019-2022, he has been a SPARC Professor at the Department of Electronics and Communication Engineering, National Institute of Tiruchirappalli, India, within the framework of the Ministry of Human Resources in India. 
From 2014 – 2016, he was a Postdoc Research Fellow at University of Tartu, Estonia and University of Bergen, Norway.
From 2016-2021, he was a Professor at the School of Computer Science & Robotics, National Research Tomsk Polytechnic University (TPU) Russia.
From 2019-2022, he served as the Dean, School of Postgraduate Studies & Research at Sri Lanka Technological Campus, Sri Lanka.
From 2021-2022, he was with the Department of Engineering & Computer Science/Autonoma TechLab, Universidade Autónoma de Lisboa, Portugal.
He is supervising/supervised 15 PhD students and many master and undergraduate students and 5 Postdoc researchers.
In his career, so far, he has attracted nearly 6M $ research funding from many international grant agencies and has  published  nearly 200 international   peer reviewed journal and conference papers and books. 
Prof. Jayakody has received the best paper award from the IEEE ICCMIT in 2017 and International Conference on Emerging Technologies of Information and Communications, March 2019 and IRC 2023. In July 2019, Prof. Jayakody received the Education Leadership Award from the World Academic Congress in 2019.
In 2017 and 2018, he received the outstanding faculty award by National Research Tomsk Polytechnic University, Russia.
He also received the Distinguished Researcher in Wireless Communications award in Chennai, India 2019.
Prof. Jayakody received the Presidential Award for outstanding research performance in the year 2021.
He also received "Best Publication Award" at the Sri Lanka Technological Campus, Sri Lanka in 2019 and 2020. 
Prof. Rui Dinis
A Look Beyond Massive MIMO – Working with a Huge Number of Antennas
Faculdade de Ciências e Tecnologias da Universidade Nova de Lisboa | Instituto de Telecomunicações
Future wireless systems are expected to provide huge growth in user bit rates and overall required bit rates, and the same might be expect for beyond 5G systems.
This means a substantial spectral efficiency increase, which must be achieved while maintaining or even improving the power efficiency.
To accomplish this one needs to employ new transmission techniques, with the most promising ones based on the use of a large number of antennas.
For this reason, massive MIMO (Multiple-Input and Multiple-Output) schemes, involving tens or even hundreds of antennas, are a key component of 5G, since they allow high capacity gains, while enabling significant power savings.
Clearly, the evolution beyond 5G will involve even more antennas.
A new and revolutionary technique able to improve substantially the performance of wireless communication networks is to smartly changing the propagation characteristics of the wireless channel through the use of RIS (Reconfigurable Intelligent Surfaces), which are made of a large number of low cost passive reflecting elements able to independently change the amplitude and/or phase of the incident signal so as to achieve specific propagation effects. LIS (Large Intelligent Surfaces) are the natural evolution of massive MIMO schemes.
They will employ many thousands of antenna elements, allowing huge capacity gains, as well accurate positioning and efficient energy harvesting techniques.
However, the implementation of these techniques involves considerable challenges.
In this talk we give an overview of potentialities and challenges of systems with a huge number of antennas.
We start by making an overview on the evolution from MIMO to massive MIMO, and its extension to RIS and LIS and cell free systems.
Then we present the main features of those systems, as well as the implementation constraints and challenges, as well as potential solutions.
Rui Dinis received the Ph.D. degree from IST, Technical University of Lisbon, Portugal, in 2001 and the Habilitation in Telecommunications from FCT, Nova University of Lisbon (UNL), in 2010.
From 2001 to 2008 he was a Professor at IST.
Currently he is an associated professor at FCT-UNL.
During 2003 he was an invited professor at Carleton University, Ottawa, Canada.
He was a researcher at CAPS-IST, from 1992 to 2005 and a researcher at ISR (Institute for Systems and Robotics) from 2005 to 2008.
Since 2009 he is a researcher at IT (Instituto de Telecomunicações).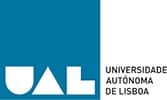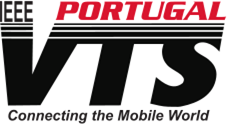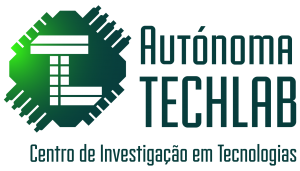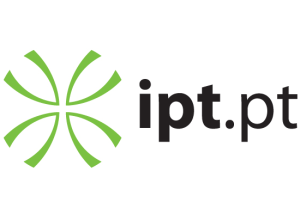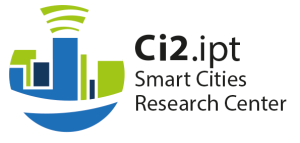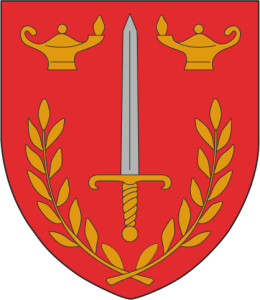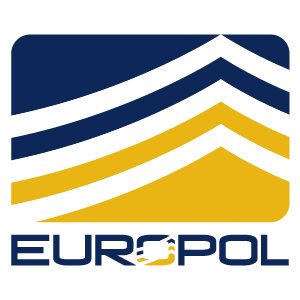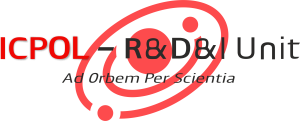 This work was funded by national funds through FCT – Fundação para a Ciência e a Tecnologia – as part the Project – Refª 2022.03897.PTDC